I've gotta' clean it up!!

This article needs to be tidied up to meet The Suite Life Wiki's standards of quality.
You can help clean up by reworking the article in general.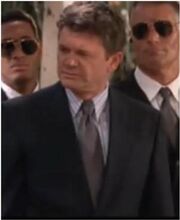 Tipton Industries is a global multi-billion dollar company owned and founded by Wilfred Tipton.
Tipton Industries consists of the Tipton Hotel chain (the main business), Parrot Island, the Cindy Cannon Modeling Agency, a couple of record companies, and formerly the S.S. Tipton. The company also sponsors a museum in Athens, Greece.
Wilfred has an only one known child--his daughter, London Tipton (her mother was his third wife), who's the sole heir to the Tipton-corporate empire. It's unknown if Mr. Tipton had any children in his first two marriages or children in any of his other marriages--London mentions that she once had a stepsister named Yolanda, who's Mr. Tipton's only known stepchild (albeit a former stepchild).
Story
!
This section of the article is a stub. You can help by expanding it.
Employees
!
This section of the article has one or more issues.
include a short description next to each
| | |
| --- | --- |
| | This article is a stub. You can help The Suite Life Wiki by expanding it. |
Ad blocker interference detected!
Wikia is a free-to-use site that makes money from advertising. We have a modified experience for viewers using ad blockers

Wikia is not accessible if you've made further modifications. Remove the custom ad blocker rule(s) and the page will load as expected.